Weekly Update #33 - Levels, Propellers & Winter Boss 17.10 - 23.10
Oct 23, 2016 - Olli-Samuli Lehmus
This week was autumn break, so I was able to do a lot of work.
I finished both the jungle environment and the winter environment. Both now have 25 levels, one of which is a boss level. Jungle environment was only missing 8 regular levels, and the winter environment was missing 9 regular levels and one boss level. I was able to make the jungle levels just using the existing level elements. However, for the winter levels I added in propellers, that emit an air flow that pushes entities towards the ceiling. I made a ton of fun levels using them!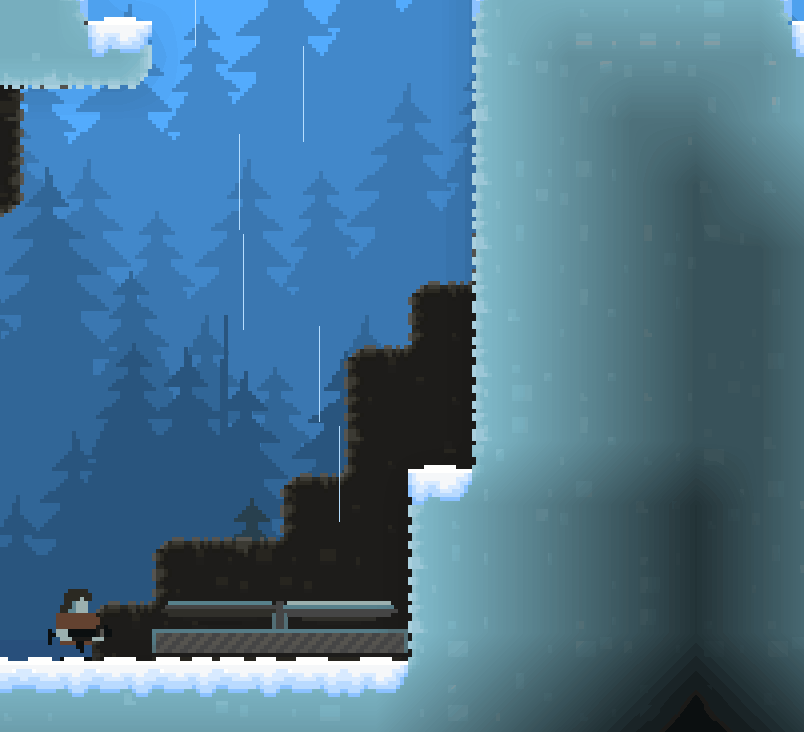 As I mentioned, the winter environment also got a boss fight. Instead of a more traditional dodge and shoot boss, I went with a different approach this time: the boss level is just a large elevator shaft filled with blades that the player needs to dodge. Nothing new or unseen, but pretty cool and fits the winter theme pretty nicely.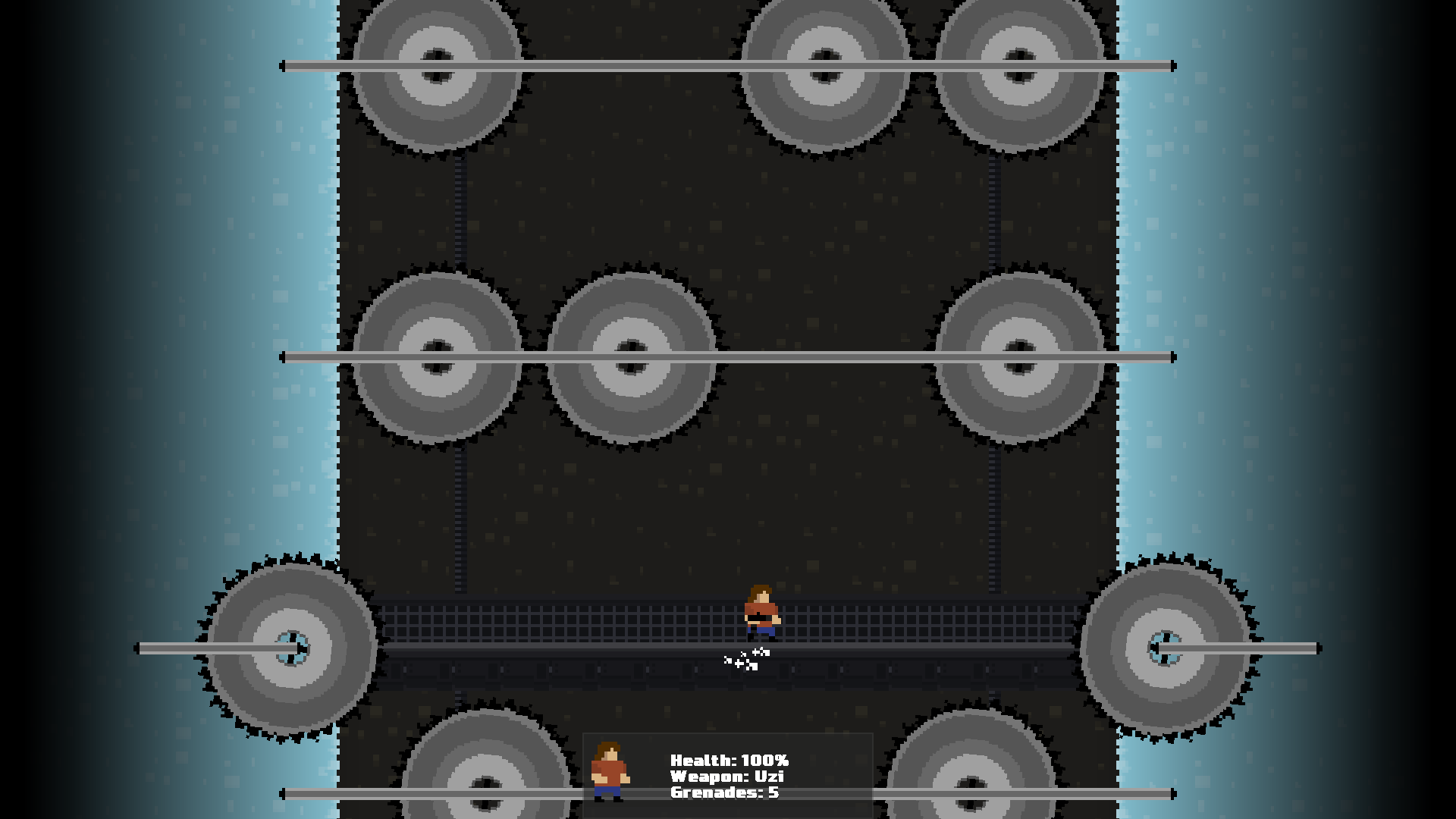 That's all the visual things I have to show this week. My next focus will be finishing the desert environment, but that'll take a while as it requires 20 new levels. Thanks for reading!
Fixed odd hostage arrow rotation
Made snow particles use the new line renderer
Fixed grenade interaction with elevators
Fixed water transparency